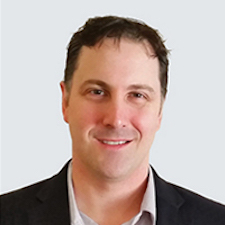 Greg has an extensive background in enterprise data architecture, applications, and automation. Prior to founding Jaxon, he spent over fifteen years in CTO and architect roles developing technology strategies and platforms to drive business. His past work has been utilized by organizations ranging from Fortune 100 companies to startups and has been commercialized for millions of end users.
Along the way, Greg has co-founded two companies, DropFire and BigR.io, that embrace data-driven machine reasoning and AI techniques as core strategic assets within their technology visions. The evolution of AI has been a strong driver, and he has been deeply involved with not only the core technologies but also the data infrastructure needed to support them.
Greg has been working with data-driven applications for nearly two decades. Early in his career, he worked on the automated conversion of websites into data-driven interfaces for then-nascent mobile devices. He has watched these technologies evolve over the years and is excited to contribute to the next evolutionary stage with Jaxon.

Jaxon is an AI platform that trains other AI to more accurately understand natural language from raw text.
© Copyright 2020. All rights reserved.