Machine Learning Engineer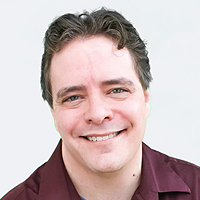 Alan is a dedicated Software Engineer, System Administrator, and Consultant with proven skills in myriad languages, tools, and technologies. He has built and maintained small-to medium-sized business networks and web applications with multi-paradigm programming using Lisp-based languages. He also has extensive experience with system administration of Unix and Windows networks through automation tools and remote monitoring. Alan is an expert at providing expertise on a wide range of vital technical issues.
Alan's past projects and work focus on process automation, DevOps, and web development with experience in every layer of the software stack. He spent several years in the healthcare industry, where he built systems to process patient data in an active clinical setting. Prior to his work with Jaxon, Alan utilized his experience with HIPAA compliance, as well as traditional and single-page web applications, REST APIs, and Big Data processing.

Jaxon is an AI platform that trains other AI to more accurately understand natural language from raw text.
© Copyright 2020. All rights reserved.