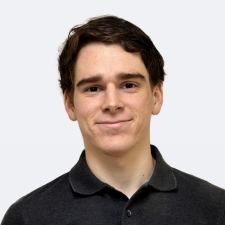 When he's not capturing the world on film or piecing together the latest puzzle, Victor dedicates his time to finding solutions for challenging data problems. As a data scientist, he has worked with large multinational companies with recent experience in processing and analyzing master batch records in the pharmaceutical industry and designing and creating new solutions to increase efficiency, accuracy, and utility of internal data processing for the automotive industry.
As a sales associate for Jaxon, Victor mixes his passion for data science with his commitment to helping others solve their data problems, and enjoys being hands-on in exploring solutions and surfacing insights from mounds of data using predictive modeling and data mining algorithms.
In addition to earning his Bachelor of Science degrees in Computer Science and Environmental Studies at Brandeis University, Victor was the Business Manager for one of the highest-funded clubs on campus and gained valuable expertise in accounting, team management, and sales. He accomplished a 22% reduction in operation costs while still managing to double the number of events. He received a Certificate of Engineering Design from Olin College of Engineering concurrently with his degrees as well.

Jaxon is an AI platform that trains other AI to more accurately understand natural language from raw text.
© Copyright 2020. All rights reserved.