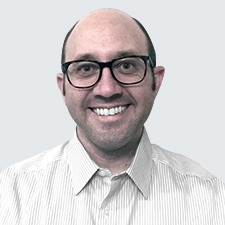 As a Principal Data Scientist, Brad has spent over 10 years conducting and implementing Machine Learning research with a focus on Deep Learning applications for image segmentation, facial recognition, neural machine translation, and more. As a Chief Analytics Officer, Brad also oversaw all quantitative research including discrete choice models, customer segmentations, and key driver analysis.
Before delving into Machine Learning research as a Data Scientist, Brad served as an instructor at the University of Utah. During this time, he helped create and teach a new course on quantitative business research wherein students collected and analyzed real- world data related to the customers of sponsoring companies for the project.
Brad is a natural and relentless problem solver who develops insights into customer behavior and introduces new approaches to transform complex behavioral data into actionable information. He is also adept at leveraging enhanced data mining techniques and assists in analytic project design.
Brad earned his Bachelor of Science in Mathematics and M. Stat in Econometrics from the University of Utah.

Jaxon is an AI platform that trains other AI to more accurately understand natural language from raw text.
© Copyright 2020. All rights reserved.